Convito History
A delicious merger of two cultures
Convito Café & Market is an incarnation of two prior businesses, named Convito Italiano, an Italian trattoria and café, (formerly across the parking lot from 1982 to 2006) and Bêtise, a French Bistro, (which was in our current location from 1992-2006 and renovated for opening in January 2007).
When customers walk in our door, we have several paths to take; shop in our market, dine in our cafe, take out from either.
Convito's Market's mission is to foster enjoyment of fine wines, prepared foods, gourmet cooking ingredients and baked goods for all customers from the everyday chef to the seasoned gourmand to the busy people who don't have time to cook. We prepare the foods, or supply the ingredients, for our customers to access high end gourmet either on the go or in their home.
Convito Café's mission is to offer its customers unpretentious food featuring classic regional Italian and French dishes served by a friendly and informed staff in art-filled, cozy surroundings or on our coveted patio with a view of Lake Michigan.
*Convito is an ancient Italian word, not used in the current Italian language that signifies a banquet or feast with family and friends to eat and drink.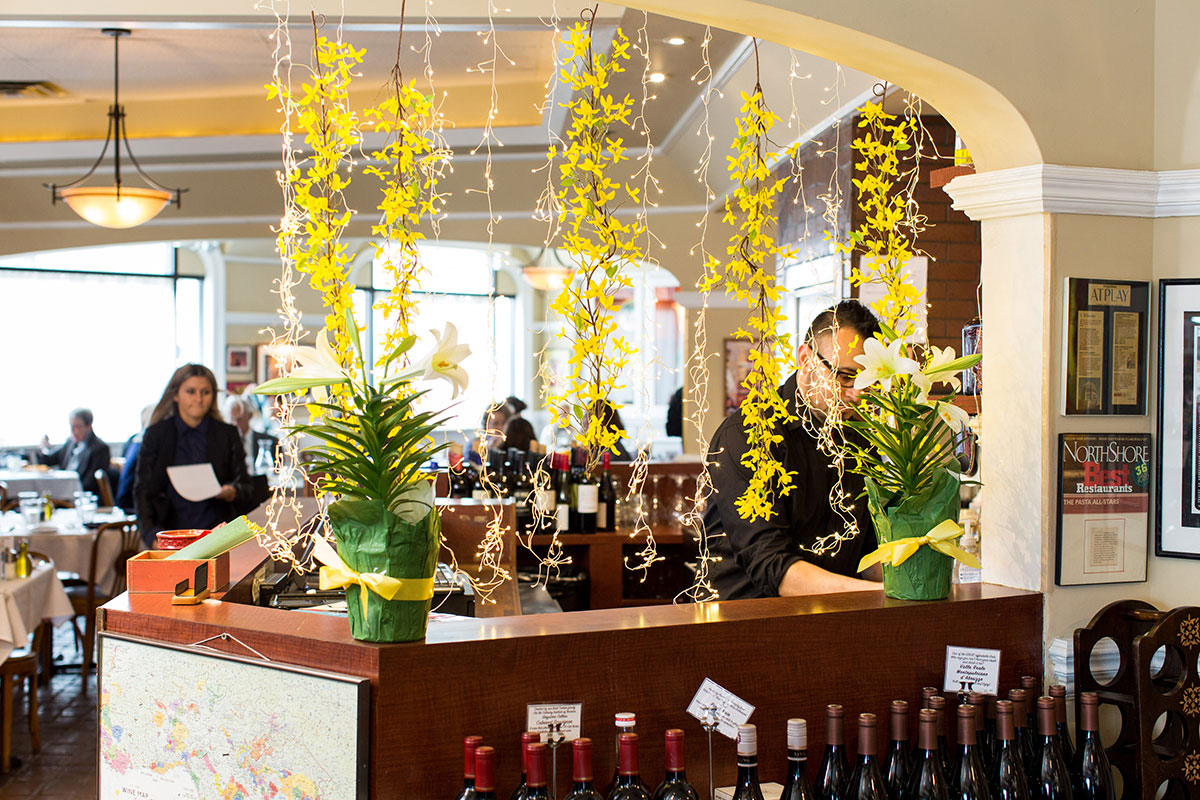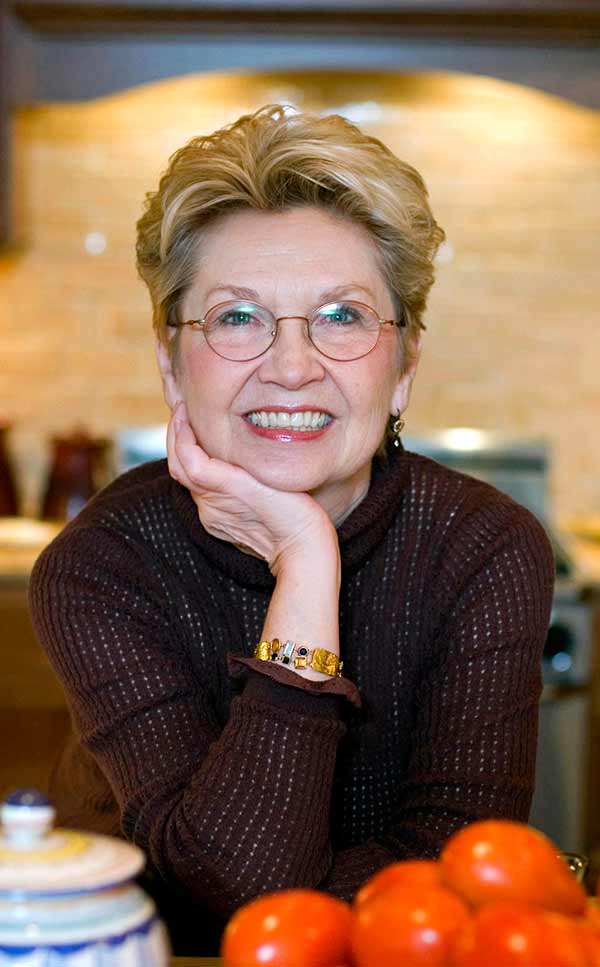 Nancy Brussat Barocci
Owner, Executive Chef Founder, Convito Café & Market
Nancy Brussat is the founder and moving force behind Convito Café & Market which opened its first location under the name of Convito Italiano in 1980 in Wilmette. A long time interest in Italian food blossomed during a three-year residency in England. Brussat made frequent trips to Italy, becoming increasingly enchanted by the regional wines, cuisine and character of the country.
When Brussat moved back to United States in 1980, she decided to open Convito Italiano, a shop which would be part grocery, part pasta and sauces, part education center, part wine center, and part deli.  By 1982, the shop was too small to contain all of Brussat's ideas, so she moved Convito to larger quarters in Wilmette's Plaza del Lago, with three times the space and three new features; hot foods, an on-the-premise Italian bakery, and a small Italian cafe serving lunch and early dinner.
In October of 1984, a second Convito location opened in the Chestnut Galleria on Chicago's near north side: a post-modern, Euro-style shop on two levels, that included white linen tablecloth restaurant and a wine bar. This location closed in spring 1994 due to a fire that occurred in the kitchen making it difficult to continue operation.
In 1992, Brussat opened a new, casual Riviera-style Bistro, Bêtise, in Plaza del Lago. It featured fresh and unpretentious dishes transported from the Cote d'Azur and the lively Bistros of Paris to a warm, honey-colored art-filled suburban setting. This is the current (expanded) location of Convito Café & Market.
Barocci was chosen to serve on American Airlines' Chef's Conclave in 1989, a group of 10 chef's from around the country who strived to improve and maintain the quality of dishes offered on first and business class. She is also an active Past President in Les Dames d'Escoffier, Chicago Chapter, and LDEI, an international women's food & wine organization.
To find out more about Nancy's Italian journeys that led to the opening and development of Convito, follow her blog nancybrussat.wordpress.com
Candace Barocci Warner
Owner, Managing Partner, General Manager & Business Controller
Candace is the daughter of Nancy Brussat. Though she had grown up working at Convito, both after-school and during some summers, it was not until 1996, that mother and daughter's professional paths merged and she joined the family business as General Manager.
Though mother and daughter's day-to-day responsibilities and management styles are often different, their similar work ethic and high-energy approach to the business has created a wonderful team.
Candace grew up in England and Glencoe, and went to the University of Wisconsin, Madison and l'Université de Provence-Aix-en-Provence graduating in 1992 with honors majoring in French. From 1992-1995, Warner worked at a cross-cultural training firm educating employees and their families who are transferred abroad. In 1996, Warner came to the family business and began her journey in management as an operational GM and business controller and now Partner and Business Manager since 2008.
Candace is a past board member and active member of Les Dames d'Escoffier Chicago Chapter, an international woman's food & wine organization. Candace is also a past board member of the Wilmette Chamber of Commerce, and continues to be active in the organization, and is a leader in Plaza del Lagos' merchant group.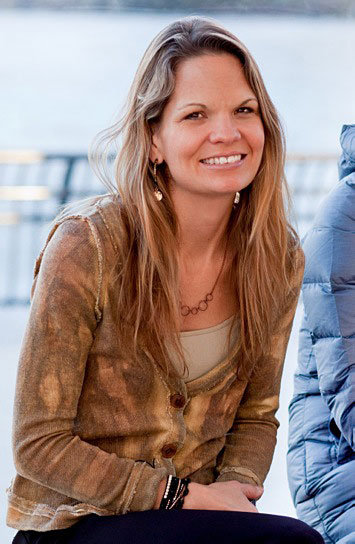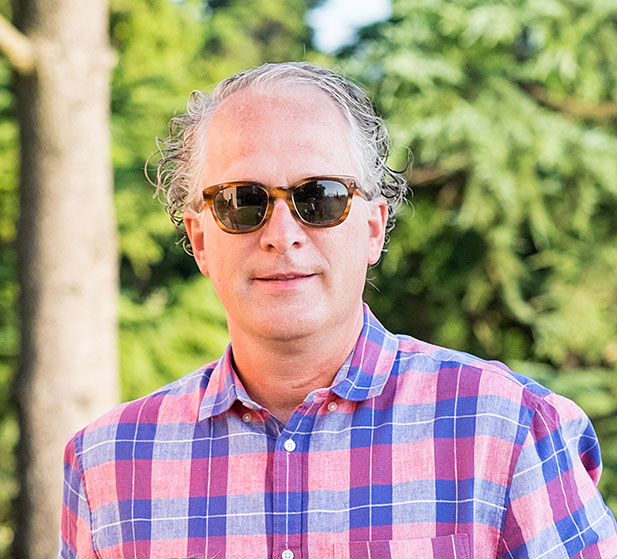 Rob Warner
Photographer & Property Management
Rob Warner grew up in Wilmette and is the husband of Candace, and they met as co-workers while serving tables at Convito in 1990.  In addition to his duties at Convito, he is a self-employed photographer and you can find his wonderful work on his website www.warnerfoto.com.  He is in charge of all photography for Convito, from food to events.  He shoots and prints all photography on the walls; curates and coordinates framing of all art on the premises; and assists in the overall look, color and style of Convito. Rob coordinates photo shoots and styles food for Convito's social media, marketing and website, as well as for owner Nancy Brussat's blog.  He also is in charge of the facility maintenance, repairs, and beautification of outdoor café and front of house.
Rob & Candace have two kids, Kingston & Kianna, who occasionally work and/or help out in many ways in the family business.
Karen Brussat Butler
Watercolor Artist
Karen is Nancy's sister and is the artist of the watercolors that hang throughout the premises. Many of these paintings were commissioned for Convito, and have a story behind each one. They are not for sale.  She has a website where much of her art is on display and some for sale at www.karenbrussatbutler.com