Summertime and the Livin' Is Easy
Especially in Plaza Del Lago Plaza
Especially at Convito!
Convito's Outside Café

provides a lovely setting in which to enjoy sumptuous summer dishes like a Panzanella salad with country bread, fresh tomatoes, red onions, basil, & vinaigrette, or a summery dish of pasta like Farfalle Genovese, a classic from Liguria, of bowtie pasta drenched in pesto with potatoes, green beans & a dice of tomato on top.
Click here for our menu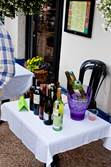 During the

Plaza's Concert Series

customers can sit amongst terra cotta pots of flowers and hanging baskets of periwinkle scaevola and relax to the sounds of Thursdays 6:30-8 pm, July 18, 25

Click here for more details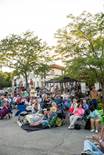 A new

Ravinia Meals to Go

menu is also available, with great, gourmet meals all very affordable and better than any you will find at your local grocery store! Stars of the menu are Grilled Salmon Salad or Tuscan Picnic for 2-3 pp, with classic Tuscan munchies like country pate, white beans, fontina cheese, bread, olives and more.

Click here to view menu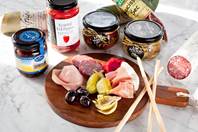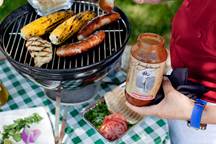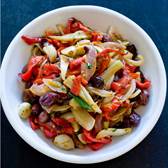 Another summertime service Convito offers is a delicious and large


new selection of market salads


to take anywhere! Or order in large amounts for your next party or picnic.


follow us on facebook .... become a fan
see what deals you will get & what great inside
scoop there is on our menu & upcoming events!
Home - About - Café - Reservations - Market - Catering - Events - Contact Us - Gifts
Copyright © 2017 Convito Café & Market