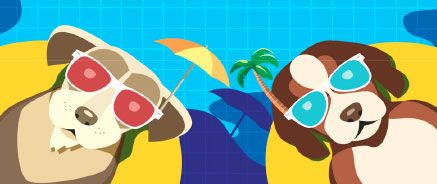 Celebrate the Dog Days of Summer....
with Convito
Half Priced Happy Hour!
Starting Week of August 20
Sunday through Thursday between 4 and 5:30 pm.
Take Advantage of the Summer Cafe Menu
Local farm products, craft local beers, refreshing cocktails, light pastas, farm fresh desserts
Great Summer Discounts on Wine!
Browse in the market for unique wines to take out on your next boat trip, picnic, family gathering & more! Or pick a bottle to dine in, with only a $7 corkage fee!
Ravinia Festival Meals to Go from our Market
Delicious, easy, affordable gourmet meals packed to go. Call in advance or even same day...
Stay tuned for next wine tasting information, and fall menu changes in market and cafe!