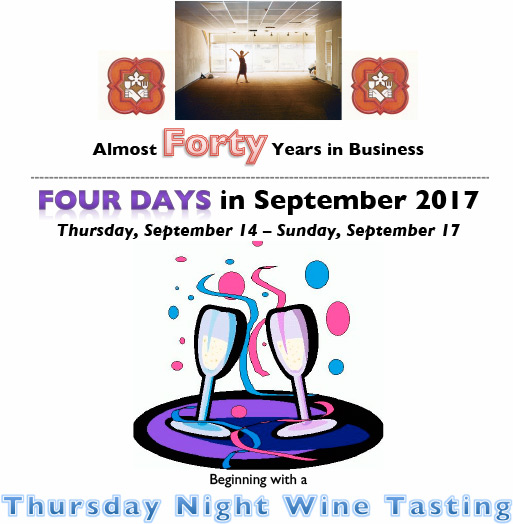 September 14, 6:30-8:30 pm
featuring "almost forty" wines including some of the first wines Convito sold in 1980.
Among many wonderful Italian producers like:
Monsanto, Masi, Ceretto, Mastroberardino, Capezzano,
Badia a Coltibuono, Marco Felluga, Bianco di Custoza, Lungarotti, Vietti.
In the Market
15% OFF
Wines & Groceries
Olive oil tasting including new Tuscan & Sicilian Unfiltered Extra Virgin Olive Oils in gorgeous bottles

Balsamic tasting including Pomegranate & Fig Infused Balsamic for many uses you would never think of!
In the Cafe
Choice of
Four for $40
Dinners (normally $48)
Choose 1 of Each from Our Classics:
Glass of Masi Wine or Artisanal Local Beer or Convito Cocktail

Italian Antipasti Plate or Caprese

Pappardelle Bolognese or Housemade Fettuccine with Shrimp, Arugula, Tomatoes

Tiramisu or Italian Cookies & Gelato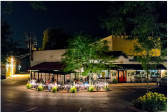 Come Home To Convito
This is only the beginning of our celebration.
More comforting foods & dishes that stand the test of time
to come throughout the whole year. Stay tuned.
Click here for more information about Convito
follow us on facebook .... become a fan
see what deals you will get & what great inside
scoop there is on our menu & upcoming events!
Home - About - Café - Reservations - Market - Catering - Events - Contact Us - Gifts
Copyright © 2017 Convito Café & Market